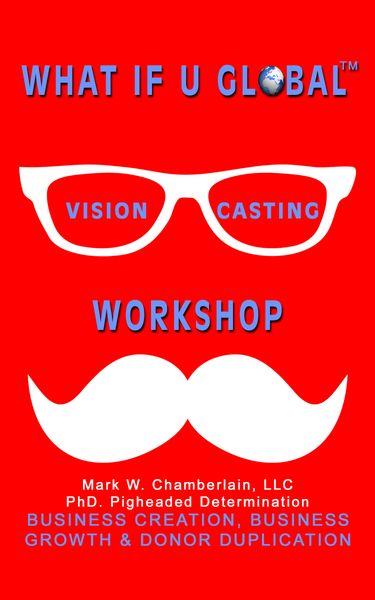 Vision Casting Workshops
1.
Vision Casting Workshops
     Seeing your Future
2.
Glass
Ceiling
Workshops
      Build your own Building, Business
3.
Client Copier Workshops
    Duplicating Your Ideal Relationships
4.
Fu$ion
Checking
Workshops
  Checking Accounts that GROW WEALTH
5.
Jackie Kennedy / Tom Wolf Trusts Workshops
Wealth Management $1,000,000,000
Investment per workshop is $1,000 per event within Pennsylvania. Events outside the
state carry travel expenses.

Each workshop runs two hours with a possible Brainstorming add on for an
additional $1,250. Participants compete for $1,000 in cash. 

These workshops can be onsite, online or combination with up to 10,000 individuals
per workshop.

Affiliate links are possible as potential revenue generators for nonprofits,
businesses and select individuals.

Affiliates net 50% of net revenue through their channel.
Call 855-WhatIfU for details.